(Before reading any further into this review, I strongly recommend you read my thoughts on the first one here)
I sometimes wonder if Fox appreciates how lucky they were to ultimately give Tim Miller and Ryan Reynolds the chance to make Deadpool.  Especially when you take into account how little they did to get the film up and running, and stipulating things like the filmmakers were only allowed to use two X-Men.  It's only because of R-rated takes on superheroes like this and Logan that Fox is even considered capable of being mentioned in the same sentence as Disney and Warner Brothers.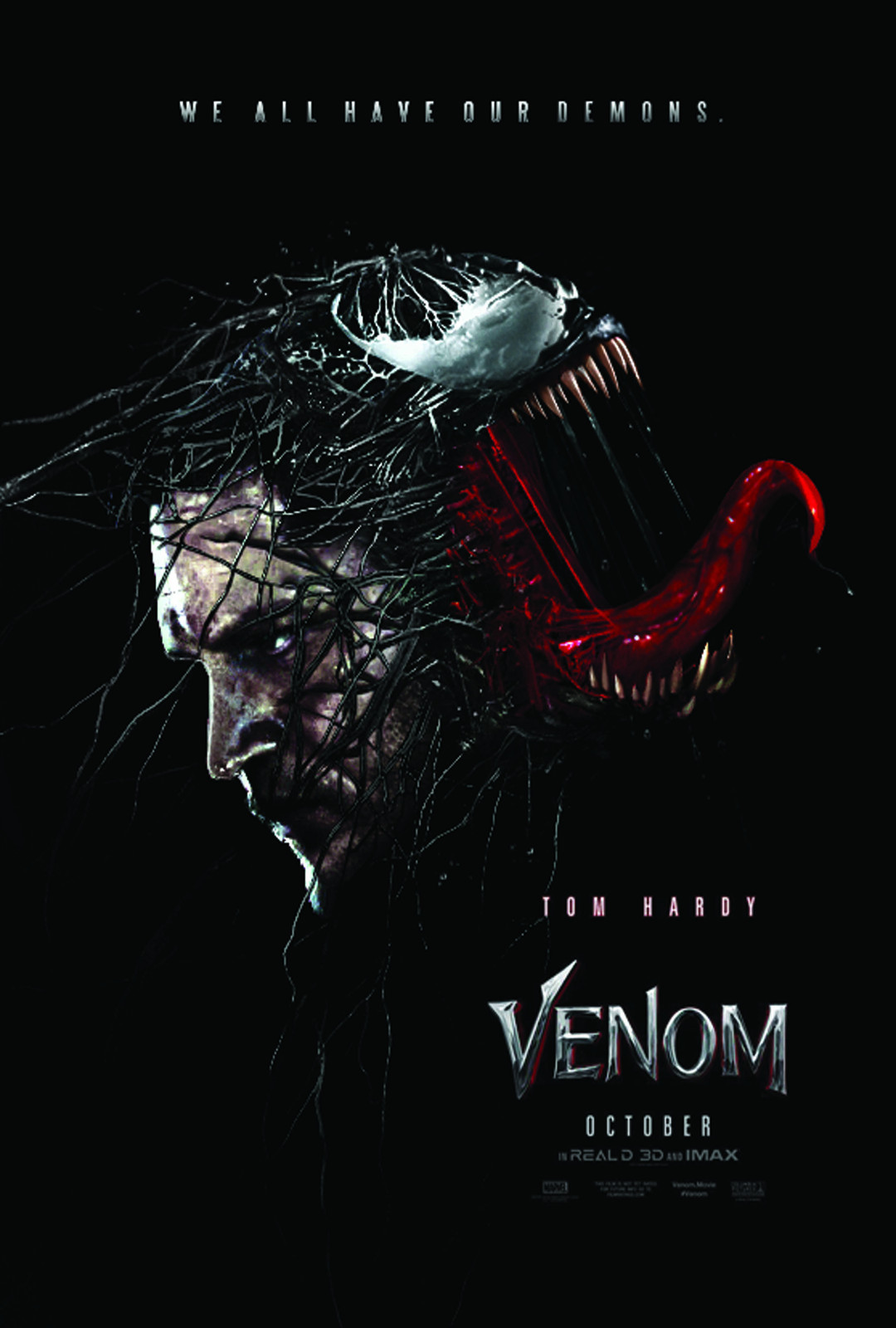 And, with Venom appearing to be their last chance, this applies doubly so for Sony.
Going by the trailers, it seemed that new director David Leitch and his crew knew what the fans wanted and were more than happy to oblige.  More fights, more explosions, more 4th wall breaks, and, of course, Cable.  I don't consider it much exaggeration to say that Cable & Deadpool  probably helped our regenerating degenerate get his foothold into Marvel readers' good graces like he did in the early 2000s.
As expected of a sequel, there were plenty of elements in this film that played out like the first one.  To name a few:  the in-media-res start to the film, Deadpool stuck with baby-sized limbs as he heals up at Blind Al's after a major fight on a busy road, Weasel's outlandish analogies about Deadpool's appearance, Deadpool and Vanessa reuniting as Wham! plays in the background (this time around it's to a more somber rendition of Wake Me Up Before You Go-Go), and a simplistically-drawn credits sequence.
Fortunately it wasn't a total rehash, and brought in some new concepts as well.  I thought it was a bold choice bringing in his "seeking true death" motivation from the comics, as it lays bare just how miserable Deadpool can find his existence at times.  And as cliché as it may be to that the love interest dies in response to the protagonist fighting evil, I believe that something like Vanessa's death in the opening was probably the quickest and most direct way to believably convey Deadpool's desire to the viewer.
As opposed to, say, desiring to be with the universe's manifestation of it (which was also Thanos' motivation behind his actions in the original comics).
I was definitely pleased to see Colossus and Negasonic Teenage Warhead return, and that we got to see more of their characters (NTW's girlfriend and Colossus' filling in for Cyclops' by-the-(literal)-book foil).  Dupinder the cabbie also gets in on this character expansion, now serving as Deadpool's self-proclaimed protégé (i.e., doing Weasel's grunt work at the mercenary bar) and eagerly obsessively awaiting the day when he can fight alongside his idol.
Although I doubt there'd be that many instances where "run the target over with your car" would be the best option.
And speaking of supporting characters, I'd be remiss if I forgot to talk about X-Force!  I definitely felt their scene was one of the better jokes in the movie, especially about how:  1) there are so many characters in the X-Men comics that four or five of them dying within five minutes of each other isn't considered that great of a loss and 2) that details which most action films treat as minor (in this case wind direction and speed during a HALO jump) are actually quite significant.
I'd imagine that for any skydiving instructors watching this, it would be a rather unexpectedly pleasant validation of their work.
I definitely believe that this, including how of this first draft of X-Force it was Peter that had the second-most amount of interactions with Deadpool, was the filmmakers' way of showing Fox that even though they had access to all these movie stars like Terry Crews (as Bedlam) and Brad Pitt (as The Vanisher), they didn't need them in order for the audience to like the film – definitely a bold move on the filmmakers' part!
Focusing now on the surviving member of X-Force Version 1.0, I would say that I was satisfied with Domino's portrayal by Zazie Beetz, even though her appearance in the comics makes the name more appropriate.
Since "Die" would just be awkward, even though that name gives you a better sense of her probability-influencing power and deadliness.
Her scenes were definitely impressive to watch, and had some good back-and-forth with Deadpool about her power being real.  If they ever decide to have her show up again in any future X-Men films, one thing I'd propose would be to have her fight Longshot (since Mojoworld is clearly a thing after seeing Shatterstar's pureed innards), just to see what kinds of crazy stuff would happen when two people that can manipulate probability to their favor fight each other.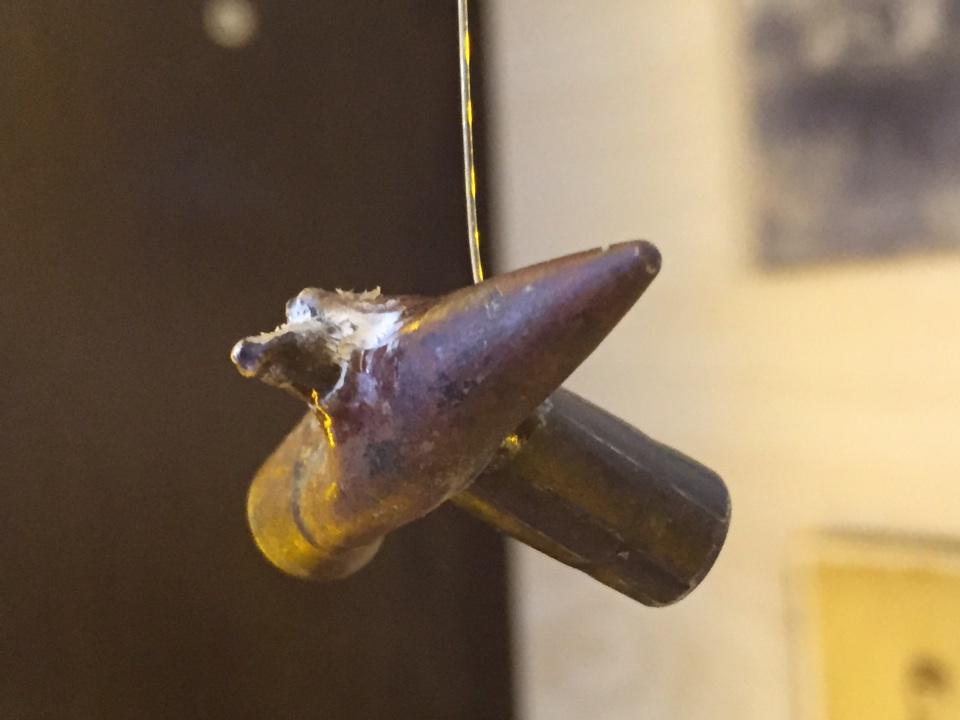 Maybe something like this, but with reality?
It was definitely interesting to contrast this performance by Josh Brolin against his in Avengers:  Infinity War.  For starters, his presence was far less overwhelming (naturally), but this only helps sell the sense that Cable is this grizzled bad-ass that had to fight every day to survive in his original timeline.   I was curious to see how much of the time-travel element of his (incredibly complex) backstory they were going to bring in, and was impressed that they not only kept it as a pretty significant part in this film but had him do it again at the end.  I definitely was satisfied with the job done regarding the audio-visual effects work of his cybernetic arm and futuristic arsenal – he had just enough to keep his fight scenes interesting, but not so much that it felt cartoonish; doubly so with keeping the number of them to a minimum, as opposed to his (occasionally mocked) portrayal in the comics.
Although when he shows up like this, it's a little hard not to…
As a side-note, Cable saying his daughter's name was "Hope" is a not-so-subtle nod to a story arc in one of his comic series.  There, though, his role was reversed so that he was the one protecting a mutant child against another time-travelling warrior trying to stop said child from manifesting its power.
Seriously, though, between these two and the Winter Soldier, is there a mechanical arm liquidator in the Marvel universe or something?
As far as the targeted teen and moral core of the story, Russell Collins, I thought the actor did a solid enough job portraying him, and definitely had a few funny moments.  However, I feel he and his character arc work better when viewed as Deadpool learning how much of an impact he can have on his fans, especially the younger ones who tend to focus on his irreverence, combat skills, and cool appearance.  I don't feel it's too much of a stretch to say that Russell exemplifies some significant negative traits associated with comic-book fans:  pasty-white, noticeably overweight, sub-par social skills, and overestimating how tough he actually is (as evidenced by thinking that 1) "Firefist" works as a nom-de-guerre and 2) genuinely believing he could fight head-on against someone like Black Tom Cassidy).
Sadly, they don't bring in his laser-shooting shillelagh (or later being half-tree) from the comics.
Then, when you factor in his abuse at the hands (or cattle-prods, as the case is) of the school where he was sent in order to be made "correct," it's little wonder that Russell would so easily take Deadpool's initial talk about people being crap, always looking out for yourself, dog-eat-dog world, etc., to heart and eventually become a mass-murdering madman who triggers the end of mutant-kind (somehow – Cable doesn't elaborate all that much about it).  And this is before you factor in Cable's steadfast belief that Russell can't change; sadly, that kind of sentiment can be found here in the real world as well, specifically that maladjusted kids like Russell are innately bound to stay that way or get worse.
I feel that this is why during the climax, when he's about to burn the headmaster of the school to a crisp, that Deadpool's second talk to him about how he doesn't have to become the monster everyone expects him to be and that there is enough good in life to make it worthwhile (to say nothing about literally dying for him) works in terms of both seriousness and sincerity and seamlessly carries over the 4th wall to the viewers who can relate to those feelings being conveyed.  It also gives us the hope that, now that he has people in his life that see value in him, Russell will improve himself.
As a side note, I'm of the belief that the name of the Russell's school is a reference to X-Men villain Nathaniel Essex (a.k.a. Mr. Sinister).
Because of these particular issues of Russell's, I think the Juggernaut was absolutely the best choice for the film's actual bad guy to stop.  Besides exemplifying how much better of a special-effects budget the filmmakers had this time around, it helps visualize Russell's temptation to use his power to wreck society as payback for all of the rejection and suffering he's gone through.  The Juggernaut himself even touches on this concept in one of his comic appearances from the early 2000s, where he's fighting someone who stole his powers and remarks that being the Juggernaut is like being "an angry kid in a muscle suit."
Although, to be fair, when your power derives from a godlike being that feeds on destruction, your options are somewhat limited to begin with.
One final thing related to the Juggernaut which I'd like to add – even though this connection is only superficial at best – is how this is not the first time that Ryan Reynolds has been involved with someone getting tased up the ass.
And going by that smile, I fear it may not be the last…
Much like the previous film, Deadpool 2 is a fun, violent romp, which shows that having people in your life whom you care about can make you be better more than you might think.  With great special effects and writing that doesn't just bring back what you liked about the original but builds on it, I give this sequel 4 restored teddy-bears out of five.
Previews included:  Hotel Artemis, which shows that even criminals desire free healthcare; Mission Impossible:  Fallout, where Tom Cruise once again finds himself trying to outrun the US Government; The Equalizer 2, continuing to demonstrate to us that just because a man is old doesn't mean he can't kick ass; The First Purge, where we finally find out how such an outrageous concept got approved in the first place; Tag, where Jeremy Renner tries to avoid getting slapped by people; The Predator, which is taking us back to Earth after the previous entry in the series; Bohemian Rhapsody, a biopic about Freddie Mercury sure to get an Oscar nomination or two; Sorry to Bother You, which looks it might actually do something no film has yet done before (make telemarketers relatable); and The Happytime Murders, which appears to be a cross between Greg the Bunny and The Heat.